Rockbridge Regional Library Board of Trustees
The board of trustees is comprised of three representatives from each of the local jurisdictions we serve: Rockbridge County, Bath County, the City of Lexington, and the City of Buena Vista.  
The board of trustees meets on the third Tuesday each month. Please see the system calendar for details on dates and locations.
Governing Board of Trustees
CHAIR Alexandra Brown, Lexington
VICE CHAIR Jessica Whipple, Buena Vista
TREASURER Carl Behrens, Bath
DEPUTY TREASURER Thomas Lominac, Buena Vista
PARLIAMENTARIAN Joe Cailles, Lexington
LIBRARY DIRECTOR Julie Goyette
SECRETARY Beverly Slaydon
Thomas Bell, Buena Vista
Tom Goodale, Rockbridge
Gail Heslep, Rockbridge
Bob Kramer, Rockbridge
McKinley Williams, Lexington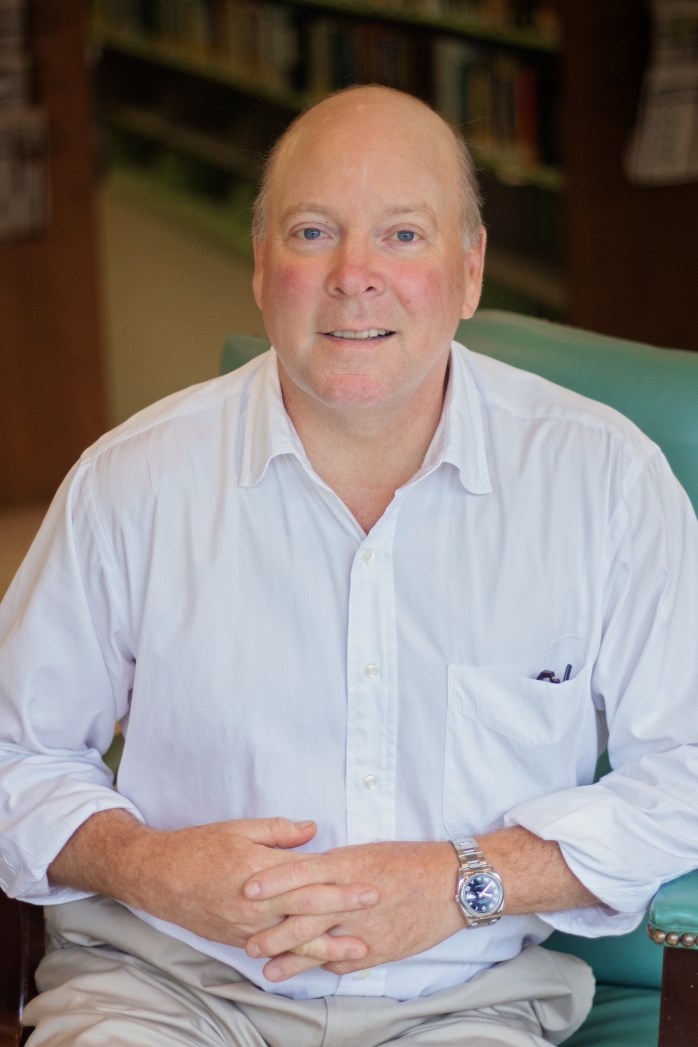 Carl Behrens - Bath
Carl is a native of Bath County where he and his wife, Lila, and their beloved dog make their home on the family farm. Carl studied in Vienna, Austria and graduated from Washington College on the Eastern Shore of Maryland with a degree in Literature and History. He studied investments in New York while working for E.F. Hutton and Co. in New York, Palo Alto, CA and Washington, DC.
Carl has a background in investments and is a supporter of education in the Allegheny Highlands through involvement in foundations. Working with the Rockbridge Library system is a wonderful extension of this passion for education. Reading has fueled his imagination and opens an ever broadening world. Carl feels Rockbridge Regional Library System is a wonderful asset that continues to inspire the community through its programming and outreach.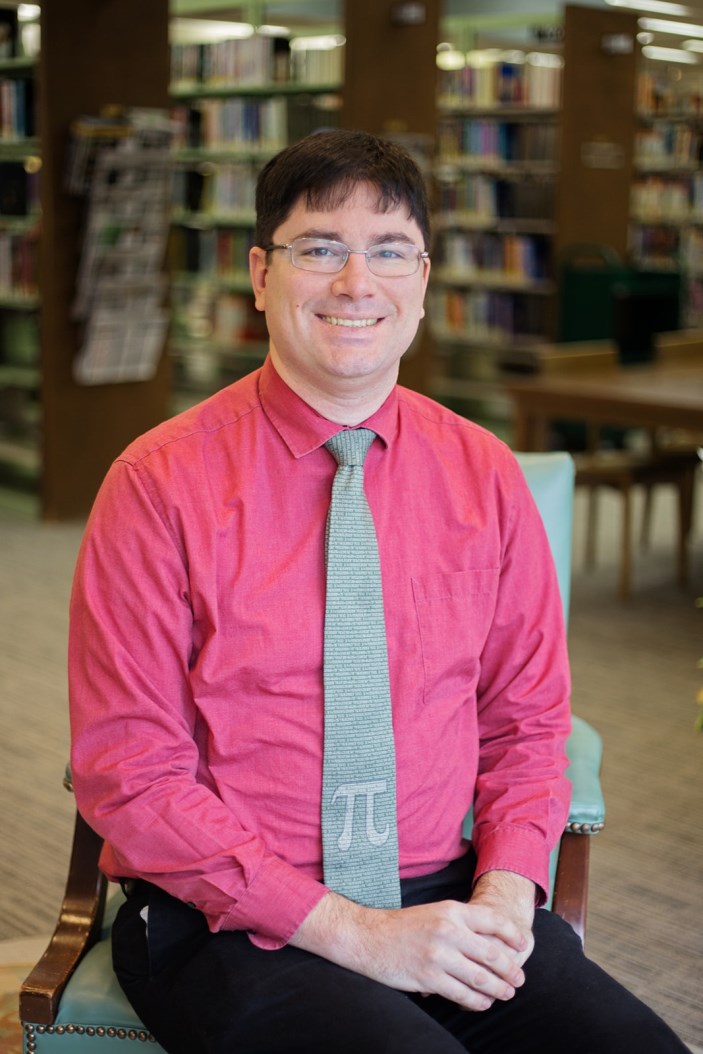 Thomas Bell - Buena Vista
Thomas is an Assistant Professor of Mathematics at Southern Virginia University. He joined the faculty in 2016 after working as a Visiting Assistant Professor at Brigham Young University for 3 years where he taught and did research. While working at BYU, Thomas volunteered at a math circle, where local kids would come and enjoy more exciting math not normally taught in school. He also volunteered each summer at BYU's math camp.
Thomas received his doctorate in mathematics in 2013 from the University of Oregon. He received his master's degree and bachelor's degree, also both in mathematics, from Brigham Young University in 2007 and 2005 respectively. He served a proselytizing mission for the Church of Jesus Christ of Latter Day Saints from 2001 to 2003 in the Denmark, Copenhagen Mission.
Thomas's favorite research interests are in Geometric Optimization and Geometric Flows. Some of his work may be found online at https://arxiv.org/ pdf/1301.5052v1 and https://arxiv.org/pdf/1507.08988.
Thomas and his wife Melissa live with their puppy, Ellie, in Buena Vista.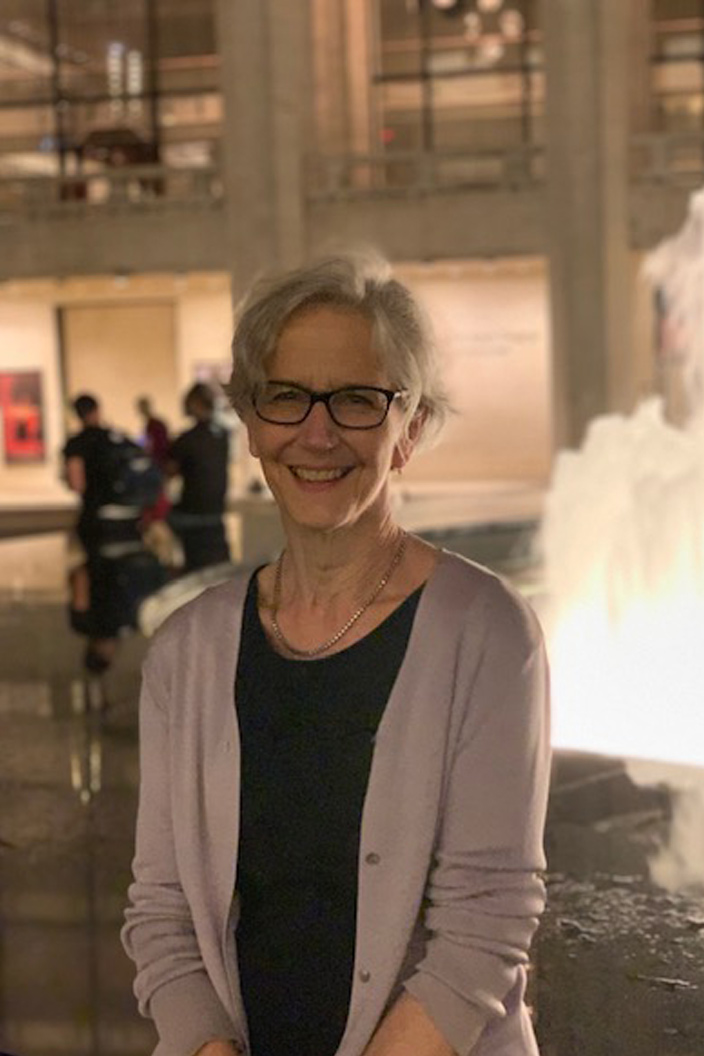 Alexandra Brown - Lexington
Alexandra, a native of East Tennessee, has lived in Lexington and taught in the Religion Department at W&L since 1987. Her undergraduate degree is from Duke University and she holds the Master of Divinity from Yale Divinity School and the Ph.D. from Columbia University and Union Theological Seminary. She enjoys singing in the Rockbridge Chorus, keeping up with former students around the world, and being a parent to one daughter. She is herself the daughter of an avid supporter of and advocate for public libraries.  She learned from an early age to treasure both books and the communities that form around them. She is honored to serve the Rockbridge Regional Library system in these times of enormous challenge and great opportunity.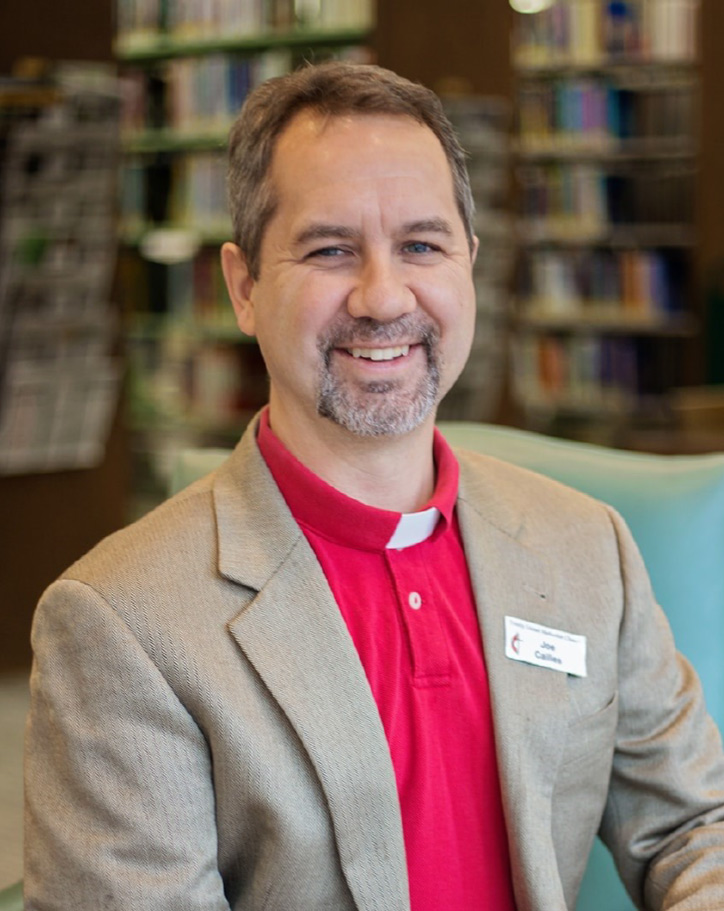 Joe Cailles - Lexington
Reverend Joe grew up in Southern Indiana near Louisville, Kentucky.  He received a BA in Mathematics from Indiana University and a Master of Divinity from Wesley Theological Seminary in Washington DC.  Joe has been a United Methodist pastor in Virginia for over twenty years, serving congregations across Virginia in Williamsburg, Frederick County, Urbanna, and Portsmouth. 
 Joe, his wife, and two sons moved to Lexington in June 2016, where he now serves as the pastor of Trinity United Methodist Church, right across the street from the Lexington branch of the Rockbridge Regional Library!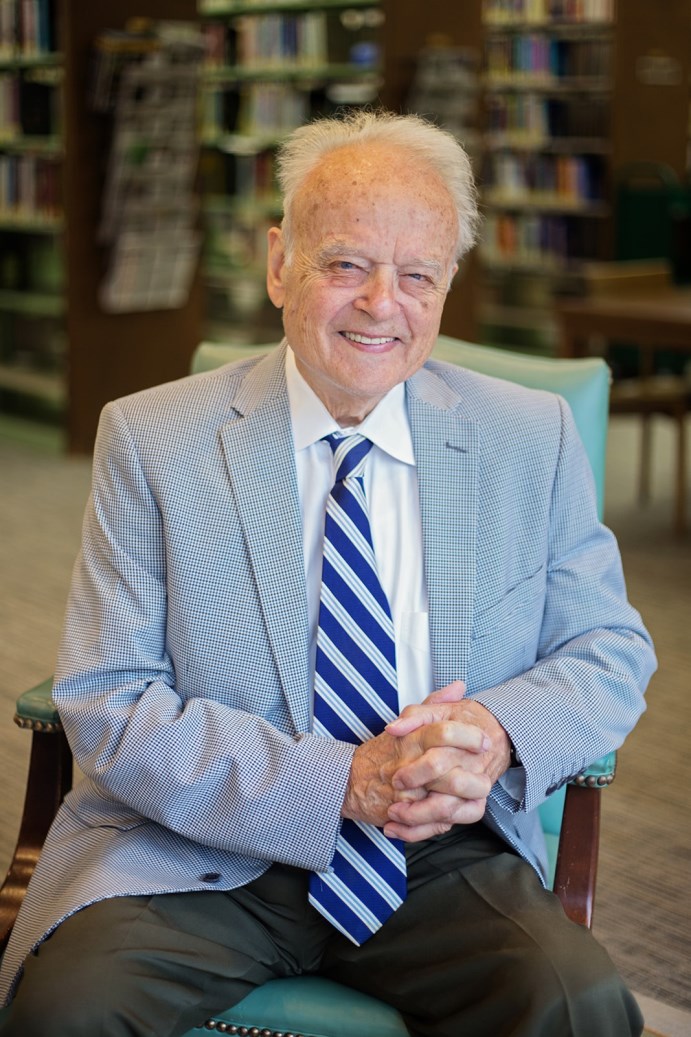 Tom Goodale - Rockbridge
Tom Goodale is a native of Iowa and retired after four decades of college and university administration. His last position prior to retirement in 2013 was as a CEO of a not for profit headquartered in Lexington.
Upon retirement, he became a volunteer at the library in Lexington assisting the staff in technical services. He represents Rockbridge County on the Board of Trustees.
Tom is a father and grandfather and also assists patients and staff at Stonewall Jackson Hospital.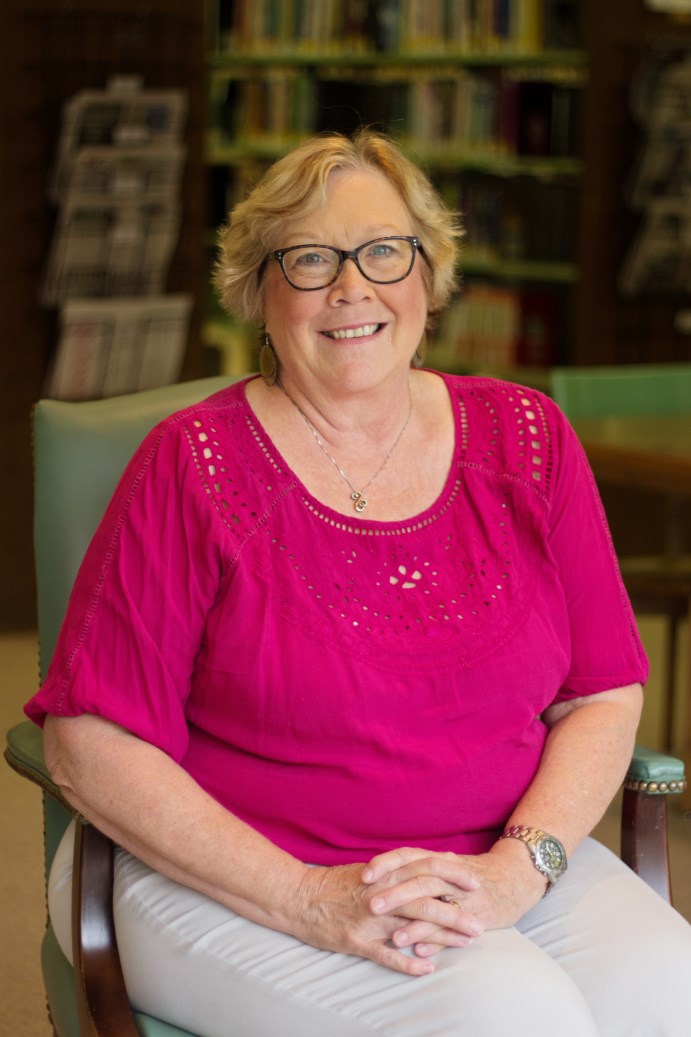 Gail Heslep - Rockbridge
Gail is a native of Rockbridge County. She has degrees from James Madison University, Virginia Tech, and Longwood University. Gail retired from Rockbridge County Schools after 39 years of service as a classroom teacher, librarian and gifted coordinator.
She also worked summers as a driver and tour guide for Lexington Carriage Company as well as VMI's admissions office.
Gail has two daughters and three granddaughters.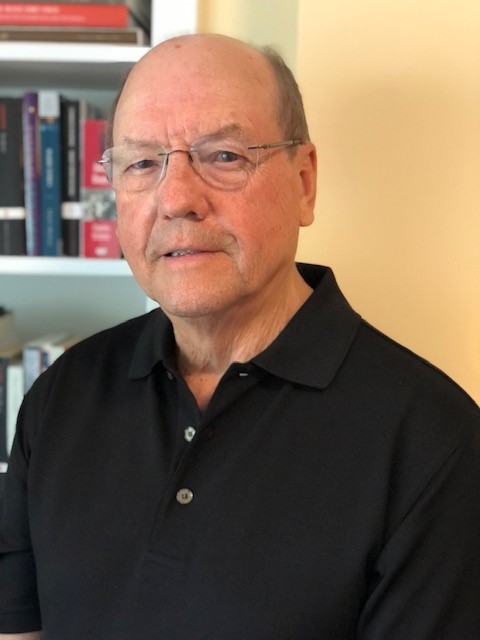 Bob Kramer - Rockbridge
Robert Kramer (Bob) was born in Birmingham, Alabama and grew up in Atlanta, Georgia.  He graduated from Virginia Tech in 1967 with a Bachelor of Science in Business Administration.  While at Virginia Tech Bob was the Co-Captain of the baseball team.  After graduation, Bob served in the U.S. Army as an Air Defense Artillery Officer for two years in Norfolk, VA.  He was awarded the Army Commendation Medal upon discharge from active duty.
Bob worked for thirty years in numerous management positions for a major New York City financial services company.  He was as a senior vice president of the company's broker dealer before retiring to Kent County, MD in 2000.  Since 2006, Bob has attended county commissioner meetings, board of education meetings, and various other community meetings before moving to Rockbridge County.
In Maryland, Bob served on various boards: Friends of Eastern Neck (U.S. Fish & Wildlife Refuge), Washington College – Adult Lifelong Learning, and he was a member and secretary of the Foundation for the Kent County Public Library.  He also co-hosted a weekly human interest radio show for five years. 
In April 2020, Bob moved here with his wife, Linda who volunteers for the library in Lexington.  Their daughter and grandkids live in Campbell County.  Bob's hobbies are reading and managing his two active, and two inactive, online forum sites which includes LoveRockbridge.com.  There are over 350,000 unique hits on the four sites.  He is also a senior contributor on TripAdvisor with over 640,000 review reads.  Most importantly, however, he enjoys Virginia Tech football. 
Bob believes that reading is a great equalizer in society and our public libraries are one of the best ways to deliver books and reading material to people of all ages and all walks of life.  He also believes, even more strongly, that a quality local library reflects a community's commitment to all of its citizens' quality of life and that Rockbridge Regional Library System is one of the county's best assets.  Bob wants to be part of the Rockbridge County community and being on the library board of trustees is one of the best opportunities to do so.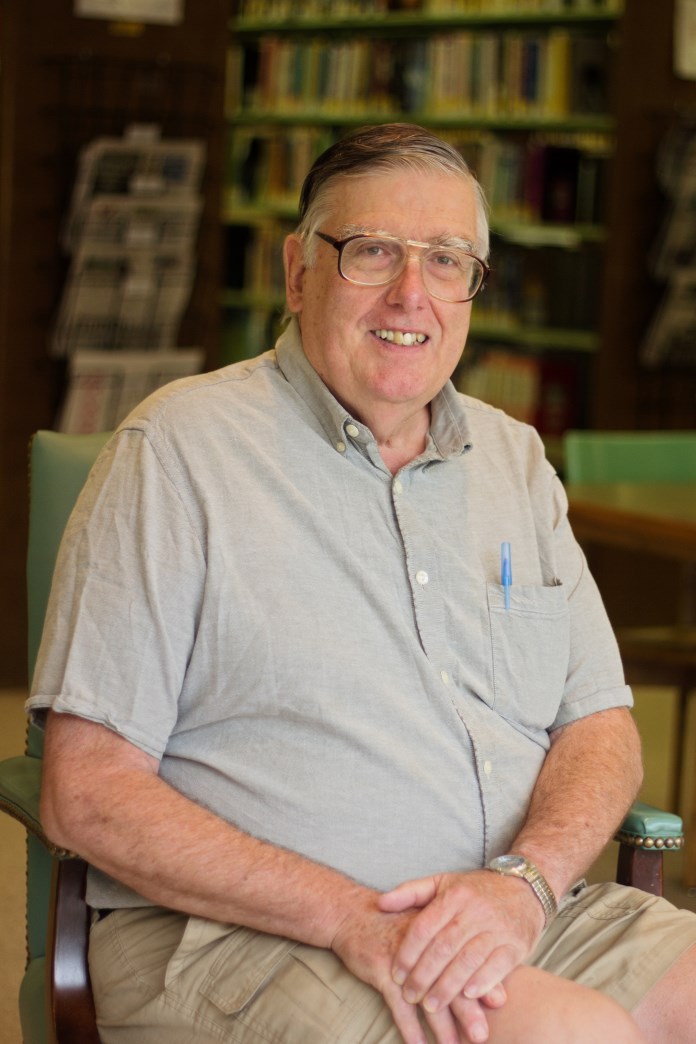 Thomas C. Lominac - Buena Vista
Tom was born and educated in North Carolina. He attended the University of North Carolina at Chapel Hill. His education at UNC culminated with a Ph.D. in Mathematics in 1971.
His career was in higher education, serving on the Faculties of Davidson College, Concord College, Mars Hill College, and Shaw University before coming to Virginia in 1982 to take a position with the Mathematics Faculty at VMI. He spent the remainder of his career at VMI, rising to the rank of full professor. He served as head of the Department of Mathematics from 1985 to 1990, and was instrumental in the department's introduction of a major in Computer Science. He retired from VMI in 2010.
Jessica Whipple
Jessica is from Buena Vista and a graduate of both Parry McCluer High School as well as Southern Virginia University.  Additionally she received a Masters of Library and Information Science from the University of Southern Mississippi as well as a graduate certificate in Children and Youth Services.  While a student Jessica worked as a Research Assistant for a project funded by the National Library of Medicine and also worked with the Association of Library Services for Children at the American Library Association's Annual Conference in San Francisco.  She later joined the faculty at the University of Southern Mississippi in their School of Library and Information Science as an undergraduate instructor where she taught a variety of core courses and served as the advisor for the Library and Information Science Student Association and on the USM Council on Community Literacy and Reading.
Jessica has always had a love of libraries and loves the public library as an institution and the good the library does in the community.  Jessica is thrilled to be back in the blue ridge mountains and enjoys hiking and exploring with her husband and 3 kids.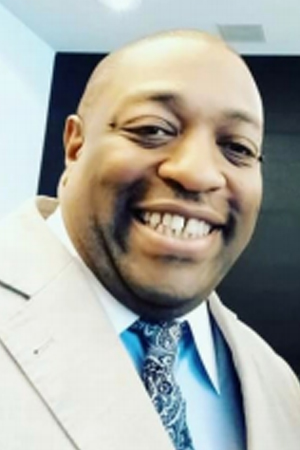 McKinley Williams - Lexington
Reverend Williams was born in the Commonwealth of Pennsylvania but raised in Detroit, MI. He is a product of the Detroit Public School System and was educated at the Texas Southern University in Houston, Texas. He received his degree and the Andover-Newton Theological School in Newton Centre, MA. For twenty-two years, Reverend McKinley Williams served as a Senior Pastor in Detroit where he was a member of various civic groups and community organizations to further advance progress and equality for humanity.
Since 2017, Reverend McKinley Williams has served as Pastor of the Historic First Baptist Church of Lexington, VA. Under his leadership the church has witnessed growth both spiritually and in the congregation. The church is currently undergoing
renovations. Several ministries have been included since Pastor Williams' arrival, the Rosa Harris Memorial Community Clothes Pantry/Closet, Women's Ministry, Men's Ministry, and a Lexington African–American Exhibit.
Reverend Williams has preached, lectured and taught around the world. He is a member of the Baptist World Alliance where he serves on the Board of Missions, Evangelism and Theological Reflection. He is also a member of the Rockbridge/ Lexington NAACP where he serves as the Chair of the Religious Affairs Committee.